Our Story
The Beginning
In 2011, Coach Kenneth Rippetoe started One with the Water®, a 501(c)3 non-profit swim school, with the mission of creating miracles in the lives of children and adults, including those with special needs.
Before starting One with the Water, Kenneth lived in Bolivia, Venezuela, and Spain, working as a volunteer for "sponsor-a-child" programs which provide education to children in developing countries. The projects he participated in gave sponsored children and their families opportunities to participate in skills training or livelihood initiatives, so they could begin to rely less on sponsorship, and more on their ability to provide for their families, creating an educated path out of poverty. This mission aligns with Kenneth's personal philosophy and set the stage for the values integral to "One with the Water."
The Best to Serve You
With our dedicated, expert coaching staff, first-class pool facilities and committed partners, we (and you) can help you, your child, adaptive athletes and low-income students achieve their dreams in 3 steps. We will
Assess your needs
Execute your personalized swimming plan, and
Celebrate your success
You will experience the pool as a magical place. Our swimmers understand that they can do anything that they put their mind to – they can become "One with the Water." We believe in empowering our athletes with confidence and accomplishment, and we know you do too!
As a non-profit, we accept grants and donations from community organizations, local businesses, and private donors. We offer need-based scholarships to persons with mental or physical challenges, including Service-Disabled Veterans, as well as to families struggling financially. We will not turn down anyone who wants to learn to swim.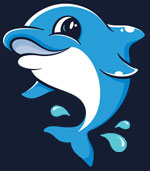 One with the Water's approach to swimming lessons goes beyond individual skill building to include investments in local and national partnerships. By working closely with dedicated community members, such as early childhood educators, teachers, and staff from other local therapy organizations, we continue to build strong and lasting relationships within the local communities to ensure the long-term sustainability of our work. We meet the needs of any ethnic or religious group and are highly sensitive toward our very diverse community. Our top priority is to reach as many people who would not otherwise be able to afford swimming lessons and give them the life-skill of swimming.
How You Can Create Miracles
For more on our mission, check out our Mission to serve you. Are you interested in partnering with us? Do you want to help make our community a safer, more inclusive place? Donate today, and you can help us create miracles in the life of our adaptive athletes and low-income families.