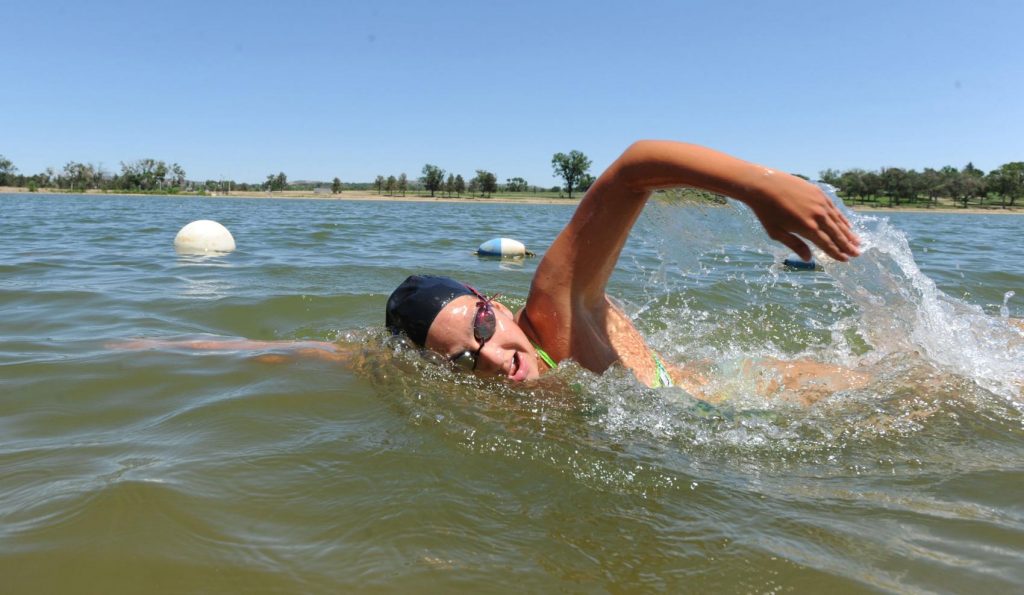 Water is one of the essential elements for survival. Simply put, life would not exist without it. Yet, the beauty of water goes beyond the forging of a living soul. Water creates endless possibilities within life. Water carries us from shore to shore on Earth. Water purifies, cleanses, and blesses. Water allows us to feel free and alive as it swirls around inside of us in a steady movement carrying the secrets of our ambiances. As water mystically flows around, it appears as though it has no direction or course. No path until a human being jumps, dives, steps, or plunges into the depths of its greatness, and suddenly water is filled with the deepest passion and purpose.
I know this because I have personally witnessed how the humble element of water can influence one's life. Starting from a young age, I have simply been in love with the water. I remember swimming in pools, oceans, and lakes for hours upon end. The water fostered my self-confidence and self-worth as it embraced me for who I was as a person without questioning or judging me.
My relationship with water.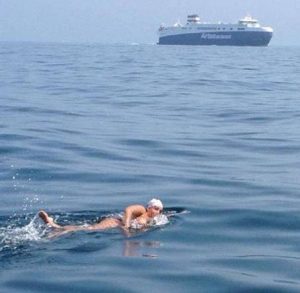 Water has been a soothing constant and its prominence has had immense guidance throughout my life. When I was ten years old, I learned about Gertrude Ederle, the first woman to successfully swim across the English Channel. I remember looking at my dad and assertively telling him, "Dad, one day I will swim across the English Channel, too." Ten years later, starting on the rocky shores of Dover, England and swimming all the way to mossy boulders on the coast of Calais, France awakened a burning light inside of me that will ignite for eternity. I found myself craving more intimate experiences with the oceans, and my appetite for marathon swimming was aroused. The following year, I swam across Catalina Channel and the English Channel for a second time raising over $20,000 for Alzheimer's research.
My relationship with water goes beyond the sport of swimming. It runs much deeper as the water has shaped me into who I am as a person today on many levels. As I prepare for my next event, I plan to support a non-profit organization that shares my adoration for the water. This coming September, I plan to complete my "triple crown" of swimming by racing in the 20 Bridges Swim, which is a 28-mile swim around the island of Manhattan. Along with achieving a lifelong goal of mine, I want to spread my enthusiasm for swimming to others.
One with the Water
One with the Water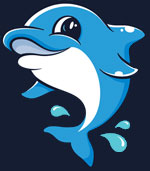 is a non-profit that provides access to the lifesaving skill of swimming to everyone, especially children and adults with high risk, high needs, and limited resources. The organization relies on donations to provide financial assistance to families and people who need swim lessons but cannot afford it. Swimming is a lifesaving skill as drowning is the leading cause of death for children ages 1-14. With this, providing people with swim lessons goes beyond just helping them learn how to swim. It also nurtures them with confidence, esteem, worth, and discovery, which are vital components to development as a human being. Water is one of the essential elements for survival in many ways. When I swim, I feel like I am truly One with the Water. 
As I embark on my next journey in the open and free waters of New York, I aspire to allow others to also become One with the Water and dive into the vastness of endless possibilities.
-Danielle Wahl, Marathon Swimmer.
Register for our exclusive open water swim clinic this May, taught by Danielle and plus we'd love you to click here to support Danielle's Manhattan Swim and donate to One With the Water. CLICK HERE>
Danielle has 18 years of competitive open water swimming experience. Danielle competed at the national level in high school swimming in races such as the FINA Open Water National Championships. She also swam in college competing at the NCAAs and was a three-time All American athlete. Danielle has successfully crossed the English Channel two times (2013, 2014). Her English Channel swim in 2013 was the fastest swim of the season with a time of 9 hours and 49 minutes. In addition, Danielle has successfully crossed Catalina Channel (2014). This coming September, Danielle plans to swim Manhattan, which will complete her "Triple Crown." On top of her swimming experience, Danielle has her Master's degree in Sport and Performance Psychology and is extensively trained on the mental side of sport, performance and marathon swimming.
Molly is a member of our creative team, mom of four water-loving babies, and a fierce advocate for CPR training and really early swim instruction.