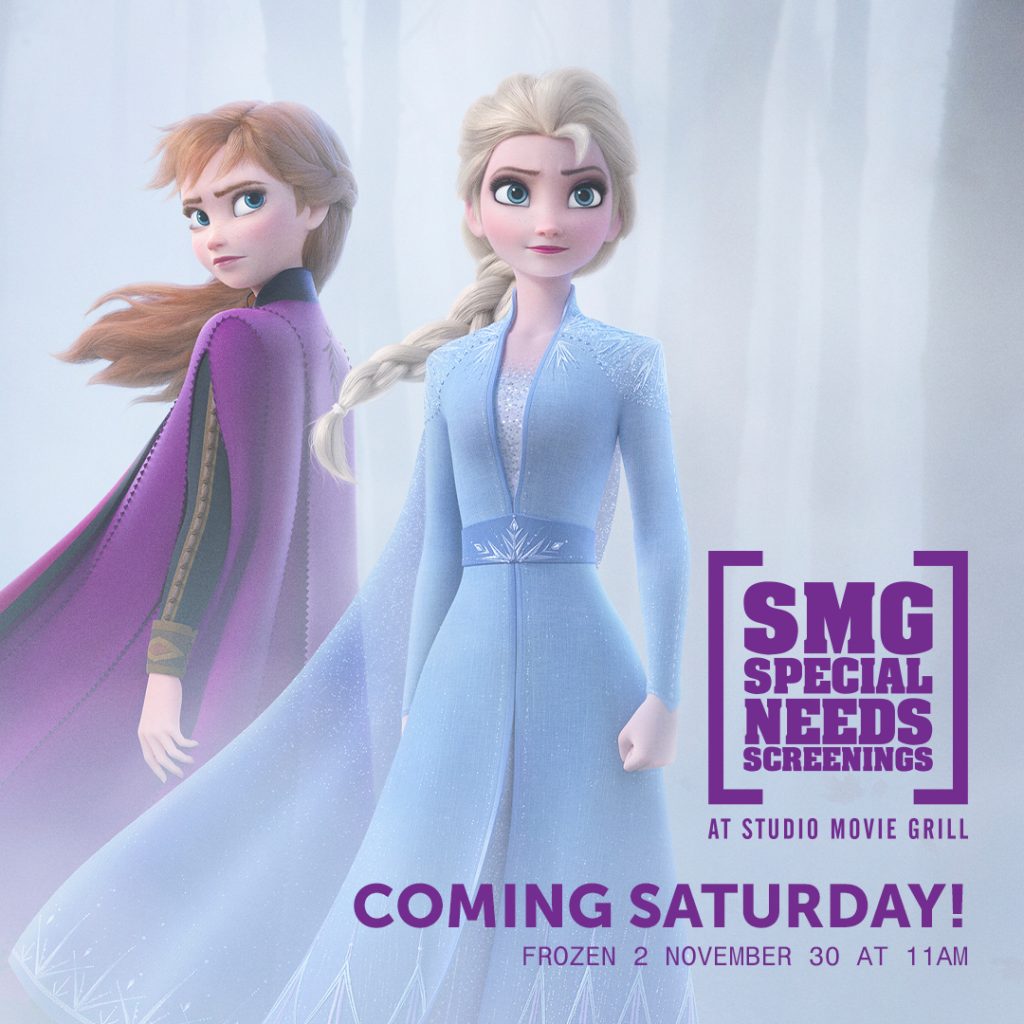 Southern California friends, you don't want to miss this! Studio Movie Grill is offering a FREE* screening of Frozen 2! November 30, Frozen 2 will be shown at the five locations below, beginning at 11 am. 
*movie is free for children with special needs, and their siblings.
Free Special Needs Movie Screening
"A pillar of Studio Movie Grill's Community Outreach since 2003, the Special Needs Screenings are designed for families raising children with special needs. Special Needs Screenings are shown with the lights up, and the volume lowered, and children are free to move around, talk, or even dance in the aisles during the movie."
The sensory-friendly screenings are free for children with special needs and their siblings (parental guidance is always suggested). Adult tickets are available at the before-noon price. 
Locations
Special Needs Screenings are shown on Saturday at 11:00 am at the following Studio Movie Grill Southern California locations:
Studio Movie Grill – DOWNEY: 8200 3rd Street, Downey, CA 90241

Studio Movie Grill – MONROVIA: 410 S Myrtle Avenue, Monrovia, CA 91016

Studio Movie Grill – REDLANDS: 340 N Eureka Street, Redlands, CA 92374

Studio Movie Grill – SIMI VALLEY: In the Simi Valley Town Center, 1555 Simi Town Center Way Simi Valley, CA 93065

Studio Move Grill – GLENDALE: NEW LOCATION

128 Artsakh Avenue, Glendale, CA 91206
 Now let it go and enjoy Frozen 2 with your family! (You're singing that in your head now, aren't you?)