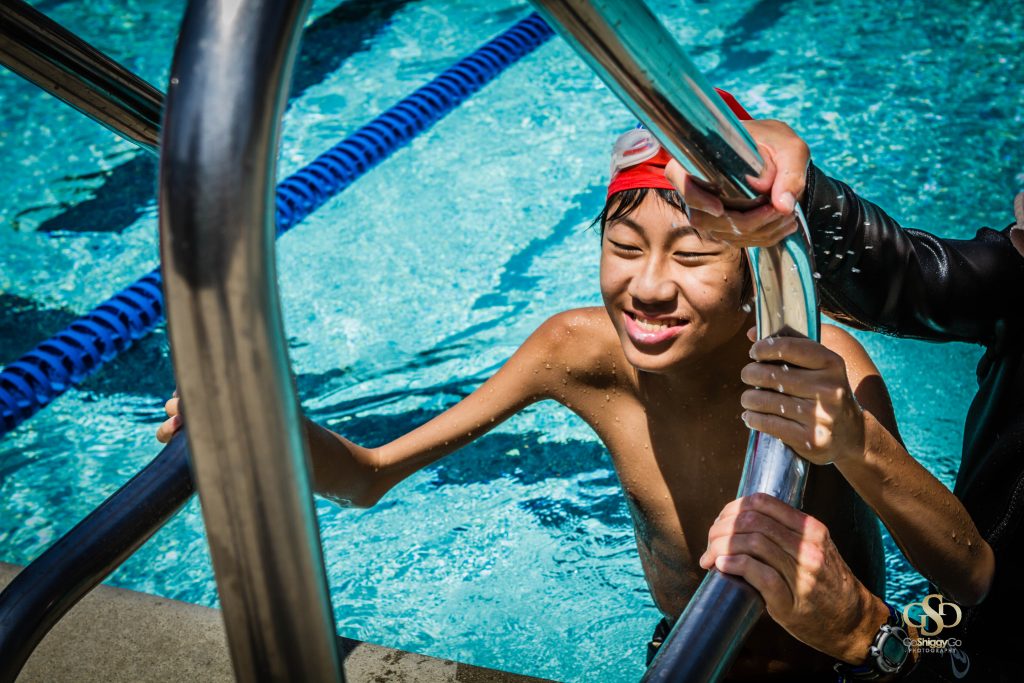 Happy New Year from One with the Water! Part of our goal here is to help our clients maximize the resources available to them to be physically, mentally, and emotionally the healthiest person they can be. To that end, we wanted to highlight some new information on the Self-Determination Program for our clients with disabilities.
CA Self Determination Program
First, if you aren't familiar, the Self Determination Program is a voluntary regional center program that provides participants with an individual budget, which they can use to purchase the services and supports they need to implement their person-centered plan (PCP) and Individual Program Plan (IPP). The program was established in 2013 by order of the CA governor but was only available on a limited basis. (Just 2500 individuals.)
The good news? As of July 1, 2021, the Self Determination Program (SDP) began to be available on a voluntary basis to any eligible regional center individual. The state of CA has set up a website with all the information you need to learn about the program and all available resources connected to the SDP.
https://www.dds.ca.gov/initiatives/sdp/
If you are interested in applying, reach out to your local regional center for more details on how to apply. There are seven Regional Centers in LA County (listed below for your convenience).
Eastern Los Angeles Regional Center, Inc. (ELARC)
Main Office: 1000 S. Fremont Avenue, Alhambra CA 91802
(626) 299-4700
Whittier Office: 13215 Penn St., Suite 410, Whittier, CA 90602
(562) 698-1046
Frank D. Lanterman Regional Center (FDLRC)
3303 Wilshire Blvd., Suite 700, Los Angeles, CA 90010
(213) 252-5600
Harbor Regional Center (HRC)
Main Office: 21231 Hawthorne Blvd., Torrance, CA 90503
(310) 540-1711
Long Beach Office: 1155 E. San Antonio Drive, Long Beach, CA 90807
Suite A – Reception
North Los Angeles Regional Center (NLARC)
Main Office: 15400 Sherman Way, Suite 170, Van Nuys, CA 91406
(818) 778-1900
Santa Clarita Valley Office: 23560 Magic Mountain Parkway, Suite 150, Santa Clarita, CA 91355
(661) 775-8450
Antelope Valley Office: 43210 Gingham Avenue, Suite 6, Lancaster, CA 95353
(661) 945-6761
South Central Los Angeles Regional Center for Developmental Disabilities, Inc. (SCLARC)
2500 S. Western Avenue, Los Angeles, CA 90018
(213) 744-7000
San Gabriel/Pomona Regional Center (SGPRC)
761 Corporate Center Drive, Pomona, CA 91768
(909) 620-7722
(800) 822-7504
Westside Regional Center (WRC)
5901 Green Valley Circle, Ste 320, Culver City, CA 90230-6949
(310) 258-4000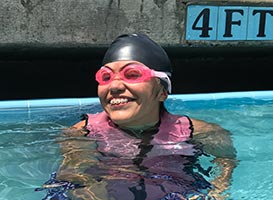 If this information is helpful to you, or you know someone who might benefit, please share with your community! We are all better when we are all active and healthy within our community. And if you are new here, consider our highly specialized swim lesson programs for children and adults with disabilities.
We offer semi-private and private swim lessons for adults and children with special needs, English second language, and United States Service-Disabled Veterans. We are equipped to teach those with ADD & ADHD, amputation, anxiety, auditory processing disorders, Autism Spectrum (verbal and nonverbal), Cerebral Palsy, Down and CHARGE syndrome, Obesity, sensory integration issues, spina bifida, spinal cord injuries, and other disabilities. Register here today!
Molly is a member of our creative team, mom of four water-loving babies, and a fierce advocate for CPR training and really early swim instruction.