One with the Water is proud to announce that Head Coach and Founder Coach Kenneth Rippetoe is now certified by the American Swimming Coaches Association as a Level 4 Disability Coach. The requirements necessary to be certified at level 3 and level 4 are comprehensive and stringent.
"The American Swimming Coaches Association provides leadership to American and World swimming at all levels. ASCA develops and supports professional coaches and quality career opportunities in collaboration with its partners in the world aquatics community."
From ASCA:
"On January 11, 2018, Coach Kenneth Rippetoe of One with the Water, successfully completed the requirement(s) for ASCA Level 4 Disability certification.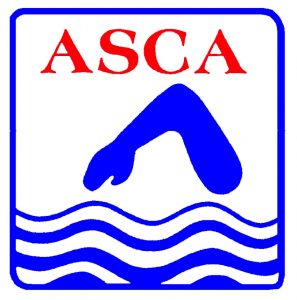 To achieve the ASCA Level 4 Disability Coach certification, a coach must: successfully complete the ASCA Level 4: Leadership School and IPC Swimming Online Classification courses; have a minimum of 40 Experience points; and meet specific achievement and contribution criteria. For the achievement criteria, a coach must have: a minimum of 1 athlete on a Paralympic Games or Deaflympics team; or 2 athletes on a World Championships team; or 20 different athletes who have finished in the top 3 at their respective National Championships."
What does this mean?
His knowledge will allow him to continuously provide specific and goal-oriented swim programs for disabled individuals, including those diagnosed on the autism spectrum, ADD, ADHD, sensory integration, anxiety, Down and CHARGE syndrome, auditory processing disorders, and dyslexia. The disabled swimming programs focus on identifying the potential of the disabled swimmer and their ability level in order to provide the best opportunities for improvement and development. Together, Coach Rippetoe and his team work hard to develop a customized disabled swimming program for each individual and set achievable and realistic goals. The result is two-fold: students are able to advance their swimming skills while increasing their chances of becoming competitive swimmers. 
Congratulations Coach Rippetoe on your monumental accomplishment, and thank you for your continuing dedication to coaching adaptive athletes, and the sport of swimming as a whole.
Molly is a member of our creative team, mom of four water-loving babies, and a fierce advocate for CPR training and really early swim instruction.