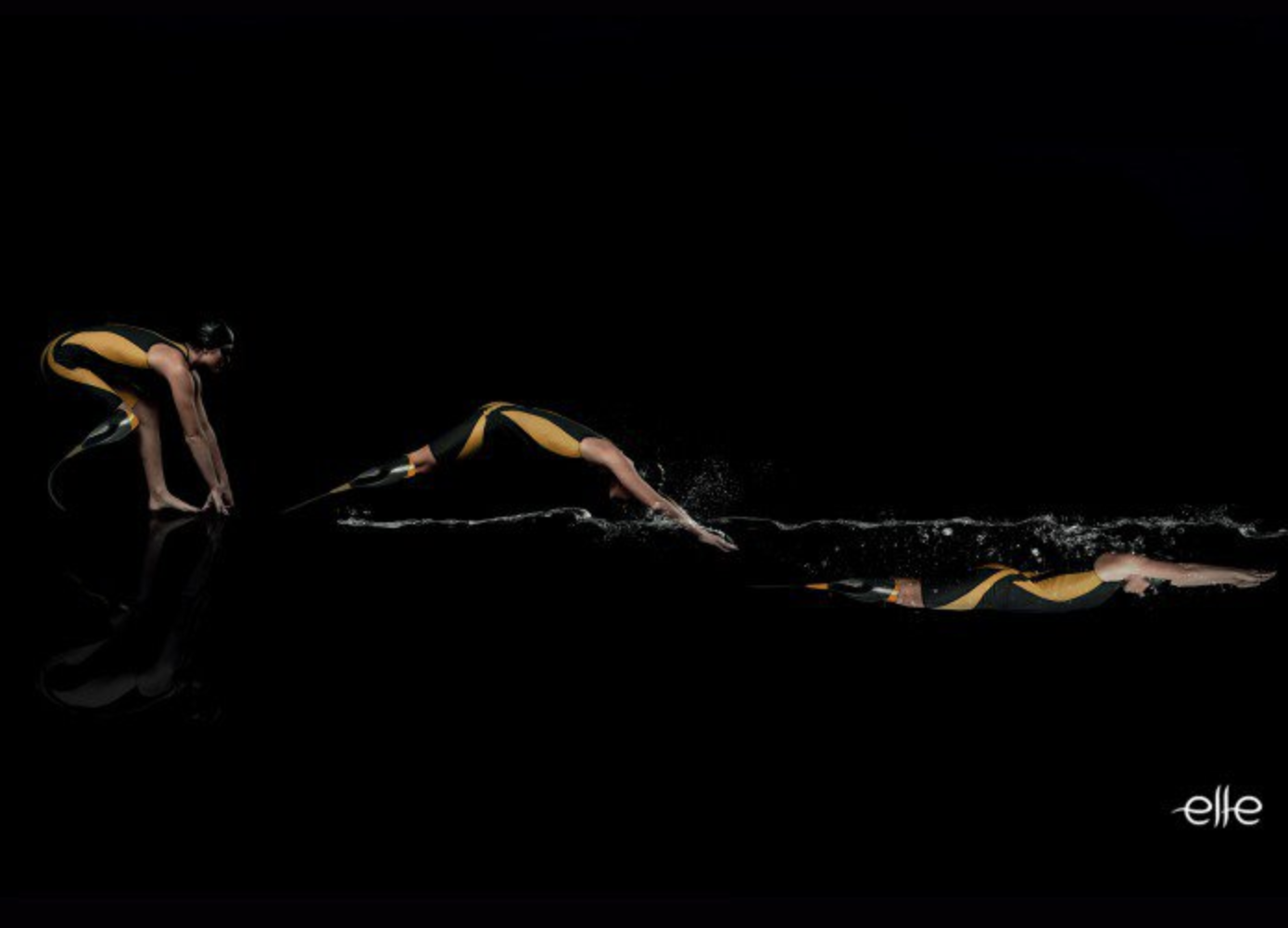 While the pandemic created a unique Olympic moment for 2020, the preparation for the Games is still in full swing. In honor of the 2020(1) Paralympic Games, we'd like to highlight a project One with the Water® and Coach Kenneth previously partnered on with award-winning designer Della Tosin.
A student enrolled in the Pasadena, California, Art Center College of Design at the time of the Project Elle, Ms. Tosin was driven by her desire to create functional design and meaningful human experience that changes the way people think, feel, and do.
Project Elle
One with the Water® provided professional participation as a mentor and swimming expert.  Coach Kenneth Rippetoe co-designed a prosthetic leg used as swimwear that would most replicate and assist an amputee while swimming, to overcome a lack of balance, help the swimmer gain stability, and have the same mechanical advantages of a human leg.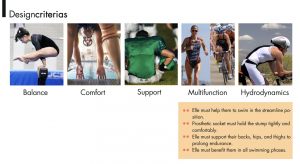 The most prominent design challenges to the project, according to Ms. Tosin herself, included compensating for the imbalanced buoyancy created by a missing limb, the multifunctionality needed for launch, swimming, and turning, and finally, ensuring a comfortable, secure fit capable of handling the workload.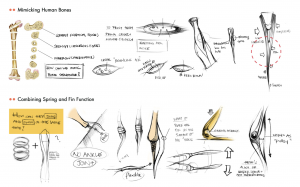 z
Final Design
The final design featured a support liner and elastic bands sewn into compression fabrics. We created an adjustable air chamber to provide buoyancy for maintaining the streamline position. The "ankle" is flexible to optimize starts and turns, and the device comes with an interchangeable fin, depending on the swimmer's foot size.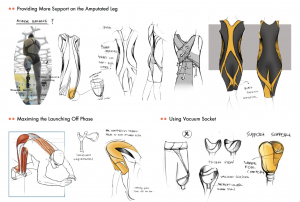 The result? Elle, A game-changing prosthetic device for single-leg below the knee amputees to swim and compete with their peers, now with swimwear available as well.
For more information on the product, check out Della's website here.
Molly is a member of our creative team, mom of four water-loving babies, and a fierce advocate for CPR training and really early swim instruction.