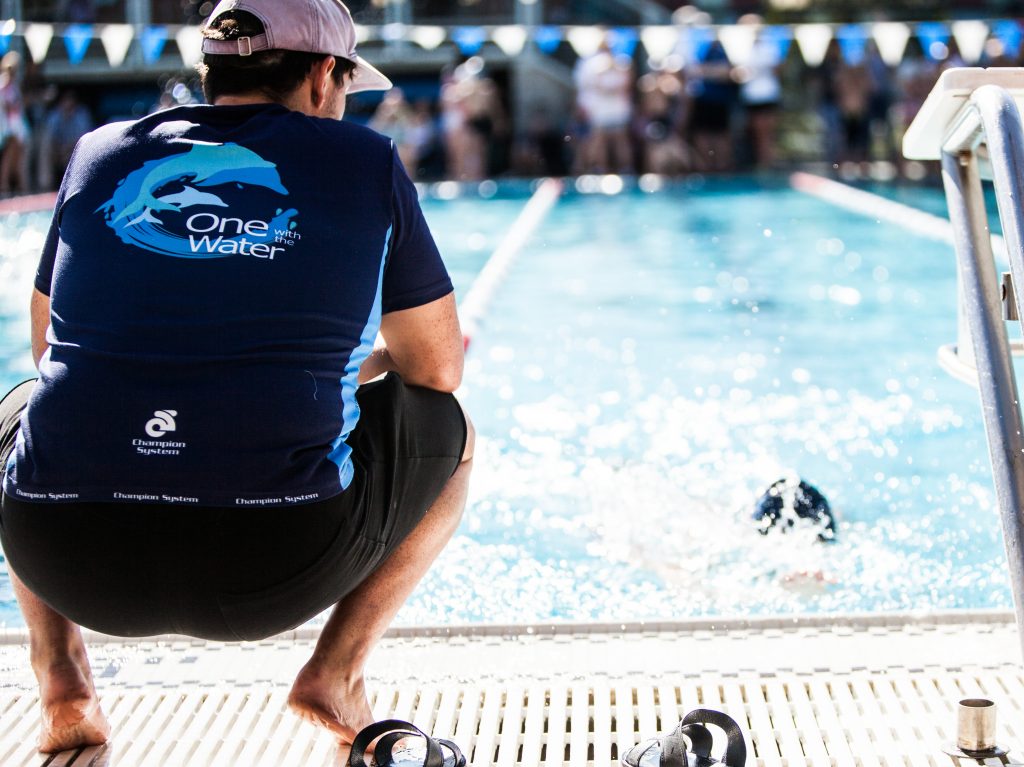 At One with the Water, we believe that everyone deserves the opportunity to be One with the Water, and we have formed a swim coaching dream team, making this belief a daily reality. Our team is world-class in both swim training and connecting with all children, and we offer premium swim lessons to the greater L.A. area to accomplish our mission. But what does premium mean in the context of coaching when we enter the water?
The five principles of One with the Water premium swim instruction.
First, we promise you our uninterrupted presence.  We work very hard to maintain eye contact, especially for our children with special needs. Your safety and well-being are our number one concern. We teach without distractions to avoid any possible safety hazards. If you have questions or concerns while we are teaching, we'd love to address them with you after the fact in order to remain focused on your child's safety during the lesson. 
Second, we promise to set a high standard for you or your child. We create high but reachable standards of accomplishment for each lesson. Our overall goal is to teach you or your child to swim in less than 4 hours! We are in the business of miracles because we know our methods work.  
Third, we promise to impart life skills. We are preparing our students to learn to swim for exercise and enjoyment for the rest of their lives. We will develop your strengths in and out of the water, including both physical and mental conditioning.  
Fourth, we promise to motivate you or your child.  Swimming is a life-changing skill. It's therapeutic, calming, and a mental game-changer. And we get to make it fun for you! 
And finally, we promise positive encouragement. We teach all our lessons with laughter and learning. We'll help you be gentle on yourself when you make mistakes using those opportunities to learn to overcome fear and build confidence. 
Register today.
Swimming isn't just about drowning prevention and building skills. We teach you to incorporate the positive power of swimming throughout the whole of your life, using growth, hard work, persistence, and motivation to be successful in and out of the water. That is our promise to you. 
If you haven't already, register today for life-changing swim lessons we provide.  
Molly is a member of our creative team, mom of four water-loving babies, and a fierce advocate for CPR training and really early swim instruction.