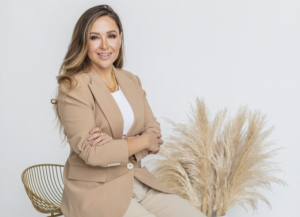 Many of you know that our passion is helping special needs children learn to swim, knowing just how much the mental, physical, and emotional benefits of swimming can help improve the quality of life and experience for our clients. In this capacity, we often meet and work with professionals who share our passion for serving this community. We are thrilled to introduce you to pediatric occupational therapist, Dr. Marielly. Dr. Marielly is a Los Angeles native and Loyola Marymount University, graduate whose insatiable curiosity with the mind-body connection since childhood led her to the field of occupational therapy. She graduated from the top-ranked University of Southern California in 2011 with a Master's Degree and completed a Doctorate with a teacher's aid scholarship in 2012.
Her areas of expertise include
Sensory processing and a "SIPT" certification
Training in Neurodevelopmental Treatment (NDT)
Cuevas Medek Exercise (CME)
Handwriting without Tears
Integrated Learning Systems (ILS).
Advanced practice in swallowing assessment, evaluation, or intervention
Orofacial Myofunctional Therapy
Cranial Nerve Integration
Dr. Marielly is joining us on the blog for the next few weeks to talk more about warning signs for parents and the whole body benefits of pediatric occupational therapy. Join us as we learn more about how we can continue to improve the mind-body connection of our children through pediatric occupational therapy.
Today we are discussing sensory integration and the behavioral benefit of this therapeutic intervention.
Sensory Integration: Behavioral Benefits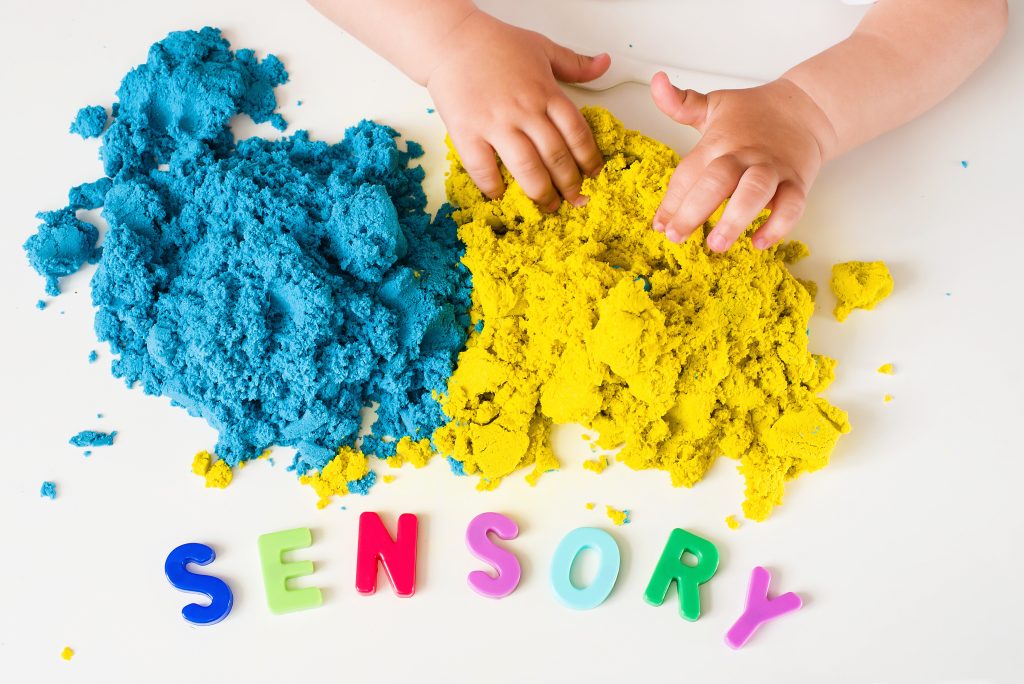 Does it seem like your child is constantly throwing tantrums? Do they unravel at the end of the day? Sensory dysregulation, whether from too much or too little input, can have direct and severe impacts on your child's mood. It can also impact your child's behavior, appearing in the form of meltdowns and poor impulse control. Think about how hard it is to concentrate when you're itchy or how frustrating it can be when your foot falls asleep and you can't walk across the room. Your child could be experiencing similar feelings 24/7.
Occupational therapy is designed to help regulate your child. Sometimes, in order to make progress, we focus on treating unlikely areas. Your first impulse might have been to visit a psychiatrist or psychologist. While they may be able to help treat the behavioral symptoms your child is showing, they can't treat the root cause of your child's emotional outbursts. They may gain skills used to deal with their increased stress, but they'll still find themselves coping with daily discomfort. One of the great things about sensory integration is that you'll see behavioral changes simply by working with a therapist to get your child more in tune with their sensory profile. Once they feel more comfortable in their own skin, you'll be amazed at how quickly that frustration melts away and their emotions begin to stabilize!
Theraplay LA
If you're looking for Los Angeles-based occupational therapy for sensory integration, then you're in luck. Dr. Marielly and her team started Theraplay LA as a pediatric OT practice dedicated to providing intentional and precise levels of care to those in Los Angeles and beyond. Theraplay LA  offers in-home, in-clinic, and telehealth sensory integration sessions. They know that watching your child struggle can be heartbreaking, which is why they apply strategies specifically tailored to provide quick and lasting results. They will support your child, emotionally and otherwise, through every stage of sensory integration!
Molly is a member of our creative team, mom of four water-loving babies, and a fierce advocate for CPR training and really early swim instruction.