At One with the Water, we believe that everyone should have access to the life-saving skill of swimming. The stats are worth mentioning once again. According to the CDC, approximately one in five people who die from drowning are children 14 and younger. For every child who dies from drowning, another five receive emergency department care for nonfatal submersion injuries. The rate of near-drowning is much higher, as people do not report all near-drownings. With its miles of coastlines, .multitude of natural freshwater bodies, and an abundance of swimming pools, Californians are at increased risk for drowning and near-drowning incidents, with drowning being the leading cause of accidental death for children between the ages of 1 and 4.
Risk along demographic lines:
Unfortunately, the risk increases when the numbers are broken down along racial demographic lines.
 "Between 1999-2010, the fatal unintentional drowning rate for African Americans was significantly higher than that of whites across all ages. The disparity is widest among children 5-18 years old. The disparity is most pronounced in swimming pools; African American children 5-19 drown in swimming pools at rates 5.5 times higher than those of whites. This disparity is greatest among those 11-12 years where African Americans drown in swimming pools at rates ten times those of whites. " 
Barriers to learning to swim:
The number one and number two barriers are lack of access and resources for swimming lessons with qualified coaches, and family history. For example, in Los Angeles, the low-income neighborhoods of Watts and Florence had zero private pools, and only four public pools, one of which just reopened in 2016 after being closed for a decade. Additionally, based on current statistics, the neighborhoods with the highest number of non-white individuals overlap significantly with the communities reporting the lowest median household income, exacerbating the lack of resources and increasing the risk.
Concerning family history, a landmark study conducted by the USA Swimming Foundation and the University of Memphis found around 80 percent of adults self-reported the ability to swim, but half of those same adults also admitted they wouldn't pass a basic swimming test. The same study found that when a parent doesn't know how to swim, there is only a 13 percent chance that a child in that household will learn how to swim. Combined with the high number of self-reported non-white adult non-swimmers, these numbers perpetuate the problem.
Swim lessons for children and adults.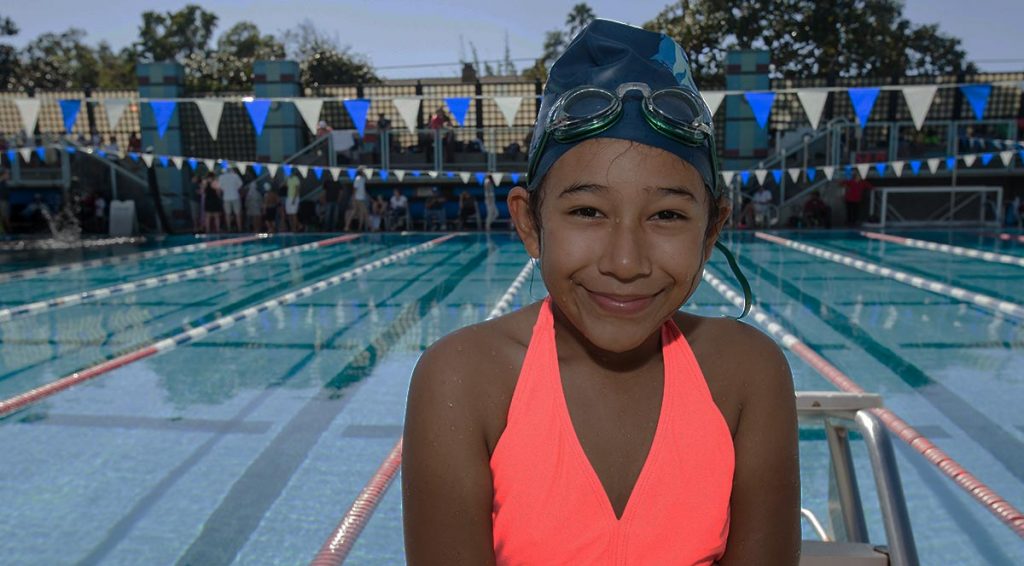 At One with the Water, we break down barriers. We are committed to providing access through our scholarship program, offering need-based scholarships to low-income families in the greater LA area. Donate here to be a part of this critical, life-saving initiative.
Additionally, if you are one of the millions of adult Americans who cannot perform necessary safety skills in the water, we teach premium swim lessons to adults, combining a gentle, empathetic approach with the power of a growth mindset. Help break down generational barriers by learning swim today!
Sources
Molly is a member of our creative team, mom of four water-loving babies, and a fierce advocate for CPR training and really early swim instruction.