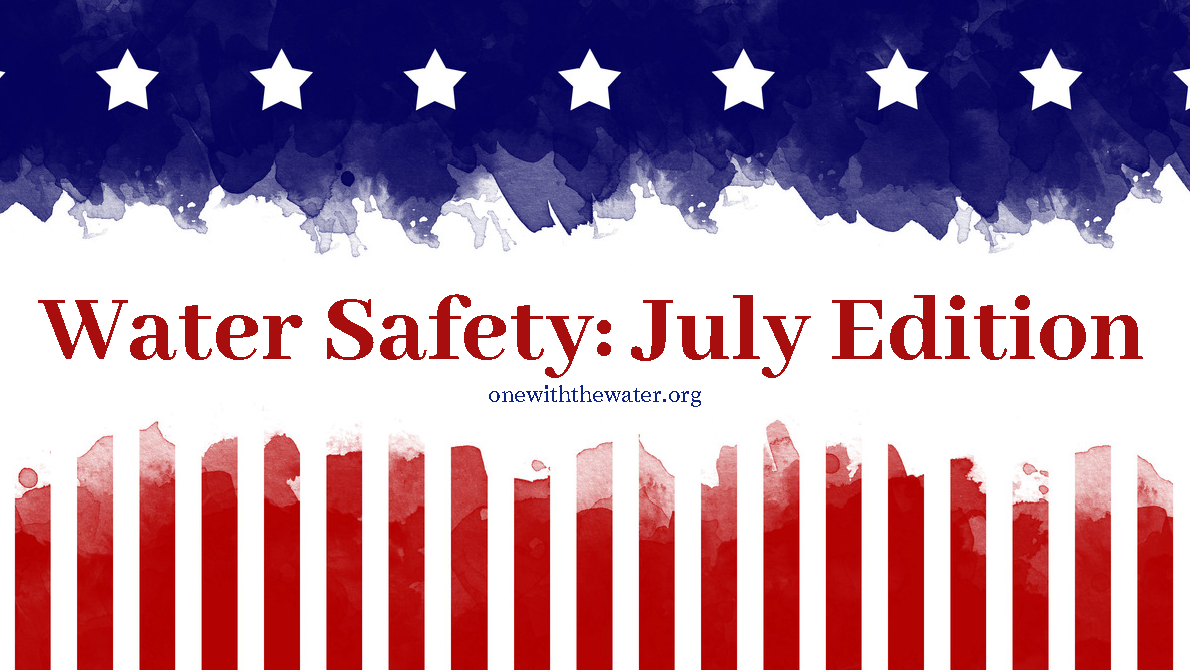 Happy Birthday America! We opened up the blog today for some quick water safety reminders as you head out to celebrate.
Did you know 4th of July is the number one holiday for alcohol consumption in the US? Combined with Independence day also being the busiest boating season, and prime time for water activities, it's important to remember these vital safety tips both in and out of the water.
In no particular order:
Remember all water can be dangerous. Even inches.
Always swim with a buddy no matter what age you are.
Enter the water feet first. In natural bodies of water, have a good swimmer scout the water first for hidden dangers.
Weak swimmers should use a USCG approved lifejacket in the water, no floaties or noodles for drowning prevention.
Designate a water watcher or assign a lifeguard, but keep counting your own children. (It's how we saved our son's life). 
When not around the water, use pool barriers and other protective measures.
Avoid distractions when watching children. As in, STAY OFF YOUR PHONE.
Don't consume alcohol when operating water toys, watching children, etc.
Assign swim breaks. Give yourself a chance to rest, rehydrate, and reapply sunscreen.
Educate yourself. Know what drowning looks like. (HiInt: It's not what you think.)
If a child is lost or missing, CHECK THE WATER FIRST.
Learn CPR – this applies all year round! Drowning victims need oxygen – know how to give it.
Remember, swim lessons are the number one tool of drowning prevention. Register with us today if you haven't yet taken this lifesaving step for you and your loved ones.
Now go out there and celebrate! (Safely).
Molly is a member of our creative team, mom of four water-loving babies, and a fierce advocate for CPR training and really early swim instruction.