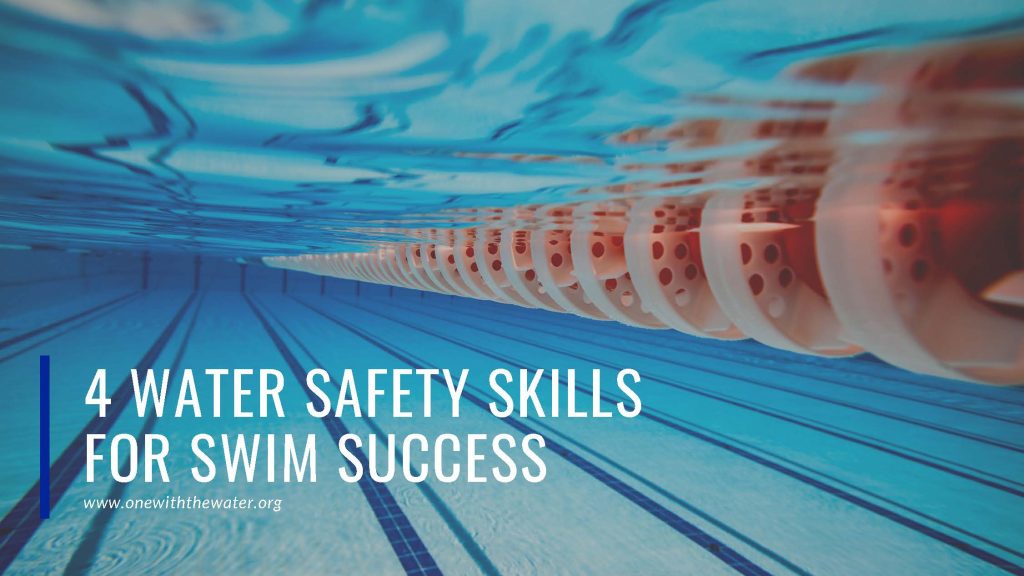 It is no secret on our blog here that we are huge champions of the growth mindset and the appropriate application thereof to the process of coaching swimmers of all ages.
"At One with the Water, we teach swimming lessons using a Growth Mindset approach, is a foundational pillar of our coaching philosophy. Pioneered by Dr. Carol Dweck, the Growth Mindset is predicated on the simple belief that while everyone's starting point may differ, our most basic abilities can grow and develop with consistent hard work and dedication."
On a practical note, however, what does it look when we start a nonswimmer in the water? While we believe all students are capable of growth, improvement, and success in the water, the starting point for each athlete can be very different. Let's review the necessary water safety skills for success your swimmer will learn upon beginning swim lessons with One with the Water.
Water Safety Skills for Success
When coaching, we develop individualized swim goals for each client based on the individual, the skill or stroke being learned, the assist levels needed (can be physical assistance, or verbal, visual and tactical cueing), and the specific conditions of the individual and the environment.
All goals start with the following skills progression to ensure you or your child are safe and fully at ease in the water.
Safely enter the pool.
Safely exit the pool: Steps one and two may seem obvious to the untrained individual, but learning to enter and exit a pool safely increases confidence and teaches the child to be more at ease in the water. Basic swim skills, including entering pool, surfacing, and moving oneself approximately 25 yards can reduce the risk of drowning by up to 88%.
Floating: supine, prone, alternating, recovery: When just learning to swim, young children and new swimmers can tire easily.Learning to float can aid in recovery and rest time before managing to swim to the side or an exit point.
Blowing bubbles: standing, kicking, swimming: Both breath control and submerging the mouth in water are necessary to prevent inhalation of water and are the final steps before beginning to learn the individual strokes.
Register for Swim Lessons
Fifty-eight percent of parents do not consider drowning a threat to their children. In fact, drowning is the second leading cause of death for children under the age of 14 and almost half of US adults report not knowing basic swim skills. Swim lessons matter. Swim skills for water safety are a vital part of keeping your children safe and successful in the water. Register today!
Molly is a member of our creative team, mom of four water-loving babies, and a fierce advocate for CPR training and really early swim instruction.