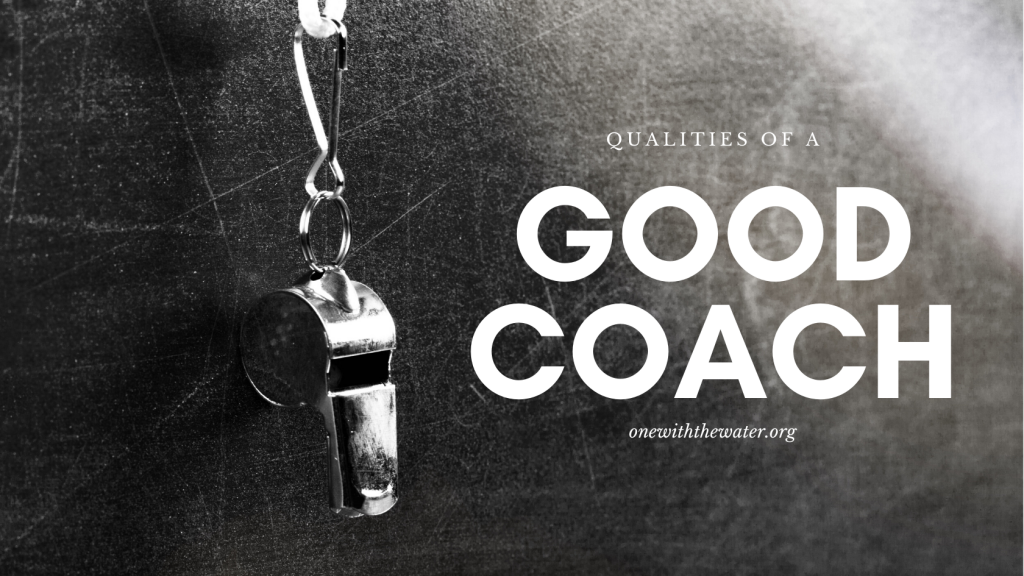 Google "fitness coach near me" and prepare to be overwhelmed by the results. If the definition of a coach is to train or teach an individual in a particular skill, then anyone can slap a label on and call themselves a coach. But what makes a good coach? What are the qualities of a coach that make them exceptionally qualified to instruct?
What are the qualities of a good Coach?
First, and most important, it is imperative that a coach has a strong background in and comprehensive knowledge of the basic science behind the movements they are teaching. For a barbell or a swim coach, that background includes anatomy & physiology, physics, biology, chemistry, and nutrition fundamentals. 
Additionally, a good coach will have experience coaching a lot of people, whether it's working under a mentor, or using knowledge and study to grow his or her base of clients. The goal of any dedicated coach is to accumulate thousands of hours. Hours spent not just actively coaching, but reading, studying, and developing the skills, knowledge, and expertise necessary to make people more proficient over time. 
Communication 
Strong communication skills are also essential to be an effective teacher. The ability to get your client to understand and correctly perform the necessary movements depends on your ability to communicate. Positive commands, application of the growth mindset, and proper encouragement techniques are all vital to good communication. Finally, after the movement pattern is taught, cues are employed to perfect the execution of the movement as it is performed. 
"The coach's cue is some form of communication that the coach employs during a lift, or part of a lift, that is designed to produce a physical response from the lifter, usually in the form of an adjustment or correction to the lifter's movement." – Starting Strength
For barbell work, utilizing the Starting Strenth method (currently offered as a training program by One with the Water), these are primarily in the form of verbal communication but can be visual and tactile. Starting Strength offers a theoretical approach to developing the coach's cue, from both the lifter and the coach's perspective. Effective cues come from both the strength coach and the lifter's shared understanding of the lift, knowledge that comes from training, experience, and trust. As a lifter, make sure you choose coaches (not trainers) that exercise an in-depth comprehension of appropriate cues, used in a manner that effectively supports the lifter.
In the end, knowledgeable, experienced coaches will always find ways to make the process simpler rather than more complex for the trainee. This approach, in particular, is a telltale mark of a great coach and his or her willingness to pursue professional development. 
Besides offering premium swim lessons to the greater LA community, Coach Rippetoe is also a strength training coach, utilizing the Starting Strength method to help clients become fitter, stronger, and faster. If you are interested in safe, professional one on one coaching, contact us today. 
Molly is a member of our creative team, mom of four water-loving babies, and a fierce advocate for CPR training and really early swim instruction.